* Over The Moon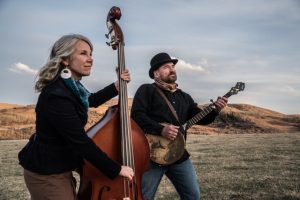 Canadian roots/swing duo Over The Moon is Suzanne Levesque (The Travelling Mabels) and Craig Bignell, an award-winning vocal and
multi-instrumentalists. The married couple are blessed with vocal styles that possess great warmth with the ability to express a myriad of emotions in an easygoing way. They discovered their voices blend so well together that audiences often tear up upon hearing them sing.
Living on a ranch in the foothills of Alberta's Rocky Mountains, it's inevitable there is a strong sense of place and the rhythms of the land to their music. When the couple released their debut album, the resonances were there for all to hear. Reflecting the pulse of life, lived in a territory that is both dirt-hard rugged and beautiful.
Their music is a wild ride from 40's sounding western swing, Appalachian old-time, to cowboy blues. Simple and sweet, all of their material has a common thread that speaks of the Canadian west. This performance in the intimate setting of Redwood House really should not be missed.
Website https://overthemoonband.com
Youtube https://youtu.be/C87_8xaC0o8
February 10th 2018
Redwood House,
1 Manyhorses Drive, Redwood Meadows.
Doors 7.00pm Concert 8.00pm
Tickets: Adult $30.00 Seniors $28.00

---
Fred Penner – matinee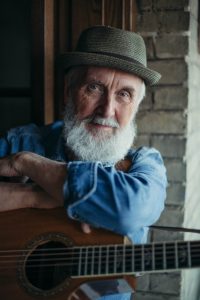 A gentle giant with kind eyes and an undeniable ability to make you feel good about yourself, this musical master brings 45 years of commitment, consistency and depth to a career that skilfully blends the many genres of performing and communication.
His diverse repertoire includes a prolific 12 children's albums; countless energetically packed live shows for throngs of eager audiences across North America.
More than the music, the two-time Juno winner's body of work is about energy and emotional connection. The guy who crawled magically out of that hollow log for 12 seasons and more than 900 episodes in the hit CBC TV show Fred Penner's Place receives fan mail to this day from some of the 55 million viewers. Always building on a common theme rooted in integrity and a "belief in what I can do" he has created a lasting impact that crosses the generations and continues to grow.
From the small screen to the live stage and from writing songs to composing scores, this seasoned performer's ability to blend his considerable talents has garnered critical acclaim and a host of awards. Like the precious ingredients in your favourite feel good soup, his combination of warmth, ease, enthusiasm and grace bring nourishment too often lacking in these turbulent times.
"Never underestimate your ability to make a difference in the life of a child." — Fred Penner
Website http://fredpenner.com
Youtube https://youtu.be/Nfhl-JsXGqQ
March 24th 2018
Bragg Creek Community Centre
23 White Avenue, Bragg Creek.
Doors 1.30pm Concert 2pm
Tickets: Adult $24.00 Children/Youth (ages 2-17) $14

---
* Laila Biali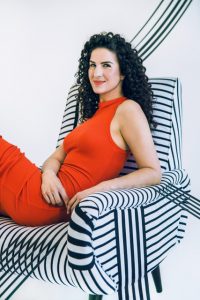 Following her graduation from Humber College in 2002, Vancouverite Laila Biali moved to New York City to perform in the the Big Apple's music scene. She was about to return home when Sting hired her as a backup singer for a DVD and tour. Sting said of Baili: "She is an exciting and unique talent, and I admire her greatly."
Baili's studio recording, Tracing Light, received a JUNO nomination in 2011 for "Best Vocal Jazz Album of the Year". In 2015, Laila released her first album of entirely original music, House of Many Rooms where she revealed lyrics that reflect love, loss and hopefulness. She has been described as breathtaking in her vocal range with sweet clear vocals, confident at the piano.
Expanding on her unique "ability to meld traditional jazz with contemporary pop so effortlessly that neither style seems out of place on the same record" (Spinner Magazine), Laila is currently set to release a new album of original songs alongside covers of David Bowie, Coldplay and more. Her sixth album we believe. She is also the host of Saturday Night Jazz a national radio show launched by the CBC in September 2017. Laila will be playing hooky from that show to bring her energetically entertaining live performance to Bragg Creek.
Website http://lailabiali.com
Youtube https://youtu.be/RBegNpcDGMo
March 24th 2018
Bragg Creek Community Centre
23 White Avenue, Bragg Creek.
Doors 7.00pm Concert 8.00pm
Tickets: Adult $30.00 Senior $28.00

---
* Matthew Barber & Jill Barber
Opening – Martin Kerr
Jill Barber has garnered more than 30 award nominations including 2 JUNO Awards and has won multiple times at the East Coast Music Awards, Western Canadian Music Awards, Nova Scotia Music Awards and was the recipient of Jazz Artist of the Year from Sirius XM. She has also authored two best-selling children's books.
Matthew Barber has become one of Canada's most respected and admired singer songwriters. Like his sister, Matthew has been nominated for multiple awards, including a JUNO. Through eight albums, he has stayed close to the folk and roots style.
In a magical evening at Toronto's Massey Hall Jill and her brother Matthew sang the Everly Brothers classic "All I Have To Do Is Dream" on stage together. It was a culmination of a lifetime of collaboration and it was there, that Jill and Matthew decided to make a record together. The siblings poured through old records, making lists of their favourite songs. The Family Album touches on songs from Ian Tyson's to Neil Young's "Comes A Time," they also delve deeper into honouring the song writing greats Bobby Charles and Townes Van Zandt. The album showcases the Barbers ability to interpret the works of others and craft their own songs that fit snug amongst the classics.
Their harmonies are sure to bring a chill and a tear.
We wait with baited breath to see the unique show that Matthew and Jill will bring to this "one off" Bragg Creek performance as they explore their musical relationship further.
Website http://thefamilyalbum.ca
Youtube https://youtu.be/oJkAmGRZJgE and https://youtu.be/JdCYD4z_vjA
Martin Kerr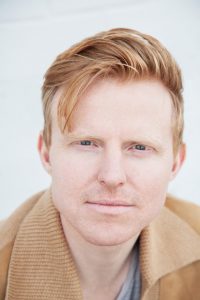 The year 2017 has been an incredible one for singer-songwriter Martin Kerr, whose soaring voice and intelligent lyrics connect with hearts of all ages and backgrounds.
His latest album 'Better Than Brand-New' quickly went to No. 2 on the iTunes album chart and hit the Top 10 on the Canada Album Sales Chart. That same week he opened for Sarah McLachlan at Rogers Place then was named Male Artist of the Year at the 2017 Edmonton Music Awards.Born and raised in the England, Martin travelled to 35 countries before settling in Alberta. Starting as a busker at a farmer's market, he built his following one passer-by at a time, singing his way from street-corners to a sold out independent performance at Edmonton's Winspear Theatre in May.
Website https://www.martinkerrmusic.com
Youtube https://youtu.be/P_VNJc3EiGA
May 5th 2018
Bragg Creek Community Centre
23 White Avenue, Bragg Creek.
Doors 7.00pm Concert 7.45pm
Tickets: Adult $42.00 Senior $40.00

---
Season Discount of 15% applies to concerts marked with *
Adult season (3 concerts) $88.16
Senior season (3 concerts) $83.06