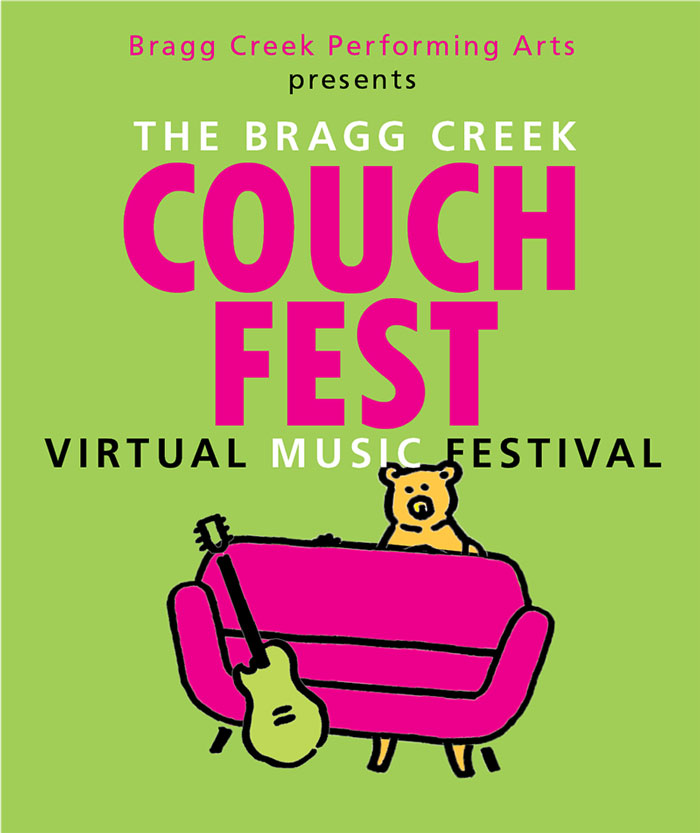 The 40th anniversary season of Bragg Creek Performing Arts opens with our first virtual performance.
When: Streaming for one week starting Friday, April 16, 2021 at 7:00 p.m.
Where: Virtual performance – your couch
Tickets: are $25 Tickets are purchased one per household/couch

On Friday, April 16, 2021, the Bragg Creek Performing Arts proudly host their 40th anniversary 'Couch Fest' celebration, an online event featuring artists from the past four decades: John Wort Hannam, Oscar Lopez, Colin Linden and The Travelling Mabels.
In 1981, the Bragg Creek Performing Arts was launched to give artists a stage to share their work with the community. 'It's been and an honor to have hosted many amazing and talented performers. This year, we're excited to be reaching our audience with our first-ever digital edition,' Clint Docken, BCPA spokesperson, said. 'I am proud the BCPA is entering this virtual arena, ensuring that we remain connected to one another and energized by the arts.'
The Couch Fest will have you and your peeps sitting on the edge of your seat. It starts at 7pm on Friday April 16. Each BCPA ticket includes unlimited on-demand access to the show for 7 days following the event.