Sweet Alibi – Oct 13 2018 (double bill with Jeni Thai)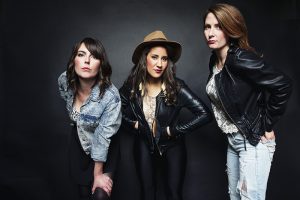 Hailing from Winnipeg, Sweet Alibi (Jess Rae Ayre, Amber Rose and Michelle Anderson) have captivated audiences since 2009 with their charming and personal performances. With 3 releases, over 360 shows across Canada, 33 plus festival performances, innumerous radio performances and interviews, Sweet Alibi is fast becoming a well-known Roots/Pop group. Tom Power of CBC Radio 2 describes Sweet Alibi as this, "If Mumford and Sons and the Supremes had a love child it would be named Sweet Alibi." A fitting characterization for a group that blends soulful and powerful vocal harmonies with the sincerity of folk and the foot stomping energy of roots. The appeal of Sweet Alibi's sound hinges on their ability to mix elements of folk, roots, and country, then present it in the context of a tightly-structured pop song.
Currently touring music from their newest release "Walking In The Dark", Sweet Alibi promised to deliver a great evening of song!
Jenie Thai – Oct 13 2018 (double bill with Sweet Alibi)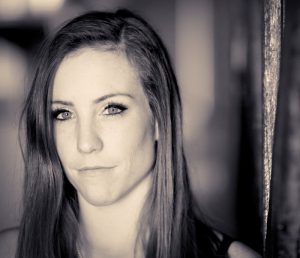 Born in Chiang Mai Thailand, and raised outside of Edmonton, Jenie Thai is building a musical presence throughout the country through the electric energy she displays on stage and the old soul that's conveyed through her songwriting. Vocally, she has been compared to Eva Cassidy, but soaks in the musical influences of Tom Waits, Bonnie Raitt, Memphis Slim, and Nina Simone. .A performer, songwriter, singer, and instrumentalist: Jenie Thai combines her love of the traditional piano blues, sixties r&b, and great American songwriters to produce a unique charm as a roots and blues musician on the national and international scene.
Adult = $30.00
Senior = $28.00
15% Season Discount (2 concerts)
Adult = $51.98
Senior = $48.58

Port Cities – Nov 24 2018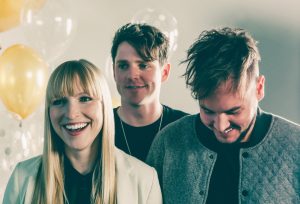 Port Cities has been hard at work bringing their music to the masses. They've continued to explore and evolve their ambitious pop sound, melding diverse musical backgrounds to create an alchemy that's part art, part songwriting science, and all magic. Hear Breagh MacKinnon's smoky, jazz-indebted delivery, Dylan Guthro's simmering and soulful R&B swagger, and Carleton Stone's razor-sharp, romantic rock 'n' roll. This Canadian three piece from Nova Scotia who recorded in Nashville manage to blend elements of both locations into their sound. The band members reckon a port city is where cultures and histories collide and goods and ideas are imported. Port Cities; music seems to be very much a melting pot of ideas. But their success is largely built on a simple but timeless approach: a good song is a good song is a good song.
Adult = $30.00
Senior = $28.00
15% Season Discount (2 concerts)
Adult = $51.98
Senior = $48.58

---
Season Discount of 15% applies to concerts marked with *
Adult season (3 concerts) $88.16
Senior season (3 concerts) $83.06