The Tequila Mockingbird Orchestra – Feb 9 2019 – 7:30 pm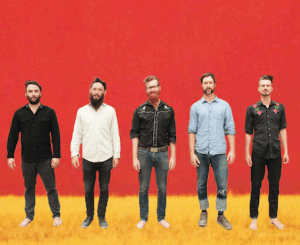 Roma-flavoured accordion, bluegrass, African percussion influences, West Coast environmentalism and je ne sais quoi? That would be The Tequila Mockingbird Orchestra, an eclectic quintet from Victoria that re-defines world music with a tight-knit accordion and fiddle-driven sound that is both rooted in time and timeless. In its four-star review, Songlines UK praised TMOs album Follow My Lead, Lead Me to Follow for its catchy tunes, high quality playing and "wide eyed appreciation of the beauty of western Canada." The 5/5 review of the same album in Fulcrum concluded: "it has been a long while since an album has left me this much in awe." TMO continues to test the limits of ordinary on Love (2015).
Adult = $30.00
Senior = $28.00

Northern Pikes – March 23 2019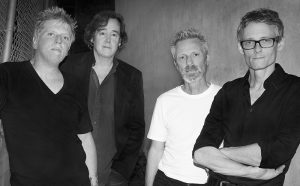 The Northern Pikes have been a band for 34 years, but you're going to have to forgive them if they're acting like a new group. In a way, it is a fresh start. There's a lot of excitement about their first full, cross-Canada tour in over a decade, and the release of a brand-new collection. The Pikes have put together a special 30th anniversary edition of their beloved debut album Big Blue Sky. Featuring the hits Teenland, Things I Do For Money and Dancing In A Danceclub, it helped the group explode out of Saskatchewan and become fixtures and stars on radio and MuchMusic.
Adult = $40
Senior = $38

Poor Nameless Boy AND Flint and Feather – May 4 2019 – 7:30 pm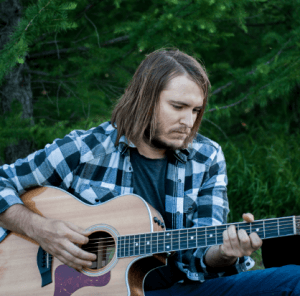 Poor Nameless Boy
As Poor Nameless Boy, Regina-based indie folk artist Joel Henderson leaves a piece of himself on stage every night he performs. His mellow sound is personal, speaking honestly about love, life, and our changing hearts in a busy world. He has been described as a lighter version of Noah Gundersen with the wispy sounds of Gregory Alan Isakov. Listen carefully and take note of the passionate range of vocals and songs with stories, sung from the soul.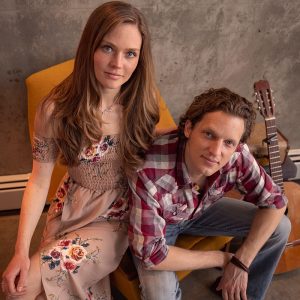 Opening Act: Flint and Feather
Independent Canadian performing artists Flint & Feather are a free-spirited husband and wife duo who are deeply passionate about connecting with people through folk/roots music, stories, and laughter. Based in Calgary, Alberta, co-members Joal and Lauren Kamps blend storytelling with song writing to create charming 'Rocky Mountain Folk-Pop' songs inspired by Canadian history, rocky mountain folklore, and their own personal journeys. Their original songs are filled with vivid imagery accented by delicate harmonies, and their honest and engaging approach to performing connects with listeners of all ages and backgrounds
Adult = $30
Senior = $28

2019 Spring Season Discount – 15%

Adult | Three (3) Concerts – $86.47
Senior (55+) | Three (3) Concerts – $81.37