Spring Season 2017

An Evening with Basia Bulat
Saturday May 13th 2017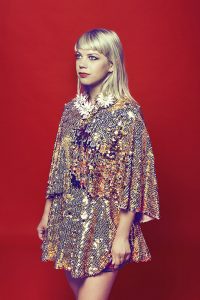 Since the age of three, Basia has been sitting on piano stools and trying to hammer things out. It started with her piano-teacher mum, but along the way Basia's picked up guitar, Autoharp, banjo, ukulele, sax and flute. Her singles are play listed on CBC Radio 2 &3 while various tracks have received airplay on college radio. With four albums to her name she has been nominated for the Polaris Prize 3 times in 2008, 2015 & 2016.
Bulat has toured across Canada, the U.S., Europe, and Australia. After playing the Dawson City Music Festival in the Yukon, Bulat cited that quiet and remote location as an inspiration for her songwriting.
With each album, Basia seems to know her voice better, both as a writer and a singer. Her latest release Good Advice marks another evolution for the musician, who is known for playing the Autoharp. Recently, she explores more electronic instrumentation, trading her signature instrument for more keyboards and synthesizers.
Basia has an immediate connection to us, the audience that is conversational and personal. Come enjoy an intimate evening with a wonderful performer.
See Basia's performance at Massey Hall at http://basiabulat.com/videos/
Saturday May 13th 2017
Bragg Creek Community Centre
23 White Ave,
Bragg Creek. AB
Doors 7pm Concert 8pm
Tickets; $34.25 Seniors $32.25

---